INFOGRAPHIC: Cloud Computing Trends 2018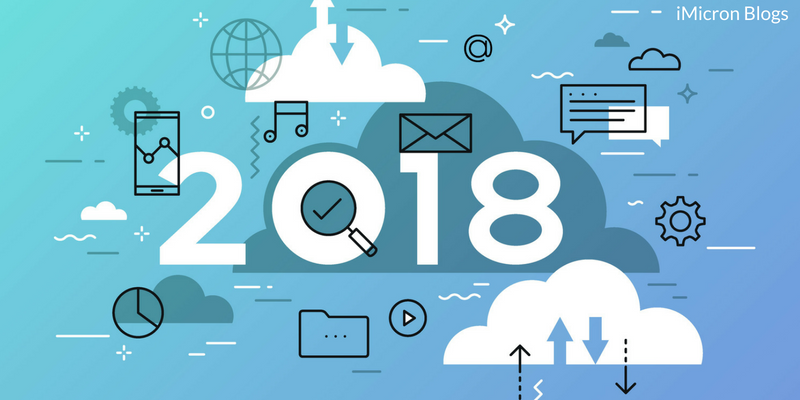 Businesses are no longer questioning whether they should move to the cloud or not, they are now thinking how much and by when. Businesses are now thinking about how they can use the latest technology and innovations in the cloud to achieve their business objectives. Although the cloud brings many benefits there are still some companies that are hesitant to move their workloads to the cloud because of security concerns. Despite this, the adoption of cloud has seen a tremendous rise in 2018 and will continue to do so. Cloud brings mobility, scalability, increased efficiency, cost-effectiveness, streamlined collaboration, and speed of connectivity.
Here are some data points to look for in Cloud Computing:
Check out this infographic to see which the latest trends in Cloud Computing in 2018: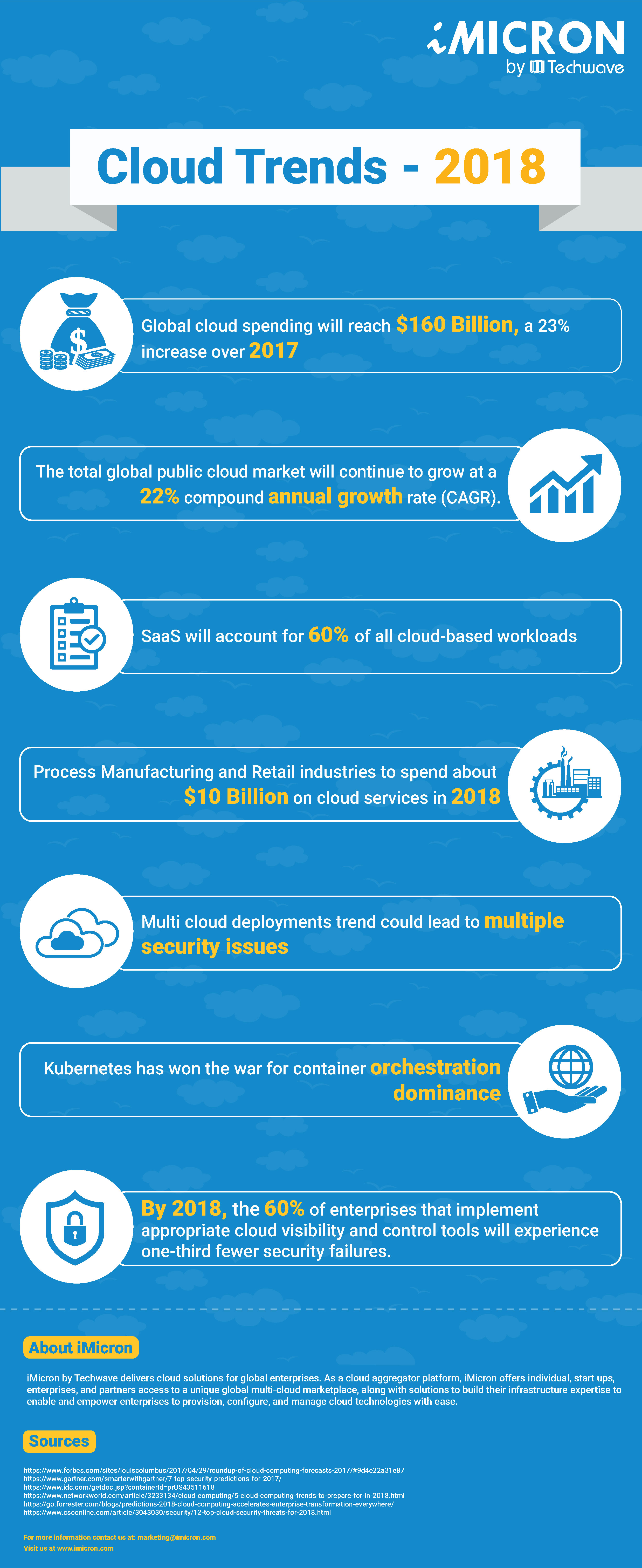 Not able to decide if you should move from on-premise to cloud? We are here to help! iMicron's cloud consulting experts can help you and your organization not only the right cloud but also a path which will help you seamlessly move your workloads to cloud. For more information click here.
---